Caravan Guides are certified practitioners of the life mission approach offered through Daniel Goodenough's The Caravan of Remembering. Much like a guide on a desert caravan, a Caravan Guide ensures you are well equipped for the journey, helps you identify where you are on the landscape and encourages you to keep going!
We offer insight, perspective, practices, and resources to support you in the remembrance of why you are here, what you are here to do and who you are here to become.
James Tousignant, PhD, lives in Duncan, B.C., Canada. By training, James is an experimental psychologist, grounded in the scientific method. For the past forty years, across four distinctly different career paths, he has worked to deepen his understanding of purpose and meaning, change and choice, destiny and fate.  As he tells it, one day he woke up, said "Yes" to life, and found himself on a journey of discovery and exploration that continues to delight and amaze.  For the past 15 years, with Daniel Goodenough as his teacher and collaborator, James has been in a conversation with life, unfolding the questions at the core of our being.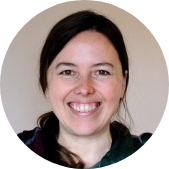 Carissa Kazyss, MA, is a coach, writer, and consultant living in Nanaimo, B.C., Canada. When Daniel Goodenough first published The Caravan of Remembering in 2016, Carissa knew in her bones that she had a role to play in "birthing" Caravan into the world. Since then, she has led Caravan Conversations Clubs and offered support to those wanting to deepen their Life Mission inquiry. Carissa has been training with Daniel Goodenough since 2010 and is inspired by the very organic transformation towards life mission she has seen in herself and others who work with Caravan.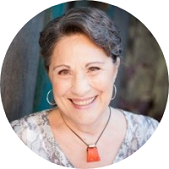 Daya Harris, B.Ed, lives in Richmond, B.C., Canada where she is a private tutor, actor, and transformational counsellor.  Her Life Mission Quest began in earnest in 2014 when she attended one of Daniel Goodenough's classes.  Two years later, upon Caravan's publication, she delved into the story and its teachings, becoming captivated and inspired to go deeper into her own life mission journey as well as supporting others in theirs.  Daya has co-facilitated a Caravan Conversations Club for the past 4 years bringing Caravan's offerings more and more into the world to serve each individual's Life Mission Quest.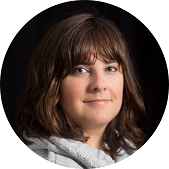 Leah Hille, RTC,  is a counsellor, artist and writer living in Vancouver, B.C., Canada. She has worked with Caravan since 2016, and co-hosts Caravan Conversations Clubs locally. Being a member of this initiative is a privilege as Leah truly loves the possibility of transformation that Caravan embodies. Finding meaning through authenticity, and truly choosing to live a fully lit up and joyful existence are the elements of Caravan that continue to inspire her work and her life.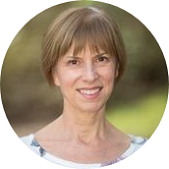 Linda Shea, PhD, is a nurse educator and coach with an enduring interest in transformational healing. Residing in Nanaimo, B.C. Canada, Linda has been involved with Caravan since 2016, and has been a student of Daniel's for over 10 years. She enjoys working with people who have a passion and desire to be in service to something greater than themselves, and to do that in a manner that authentically expresses their unique essence. Through Caravan, Linda is honored to accompany people on their journeys of Life Mission inquiry, particularly at this time of transformation on the planet.