What would the rest of your life look like if you remembered your purpose for being?
What if there was a way for you to remember who you truly are?
Are you ready to live more artfully, sacredly and skillfully?
Do you want a life that expresses your values, visions and talents?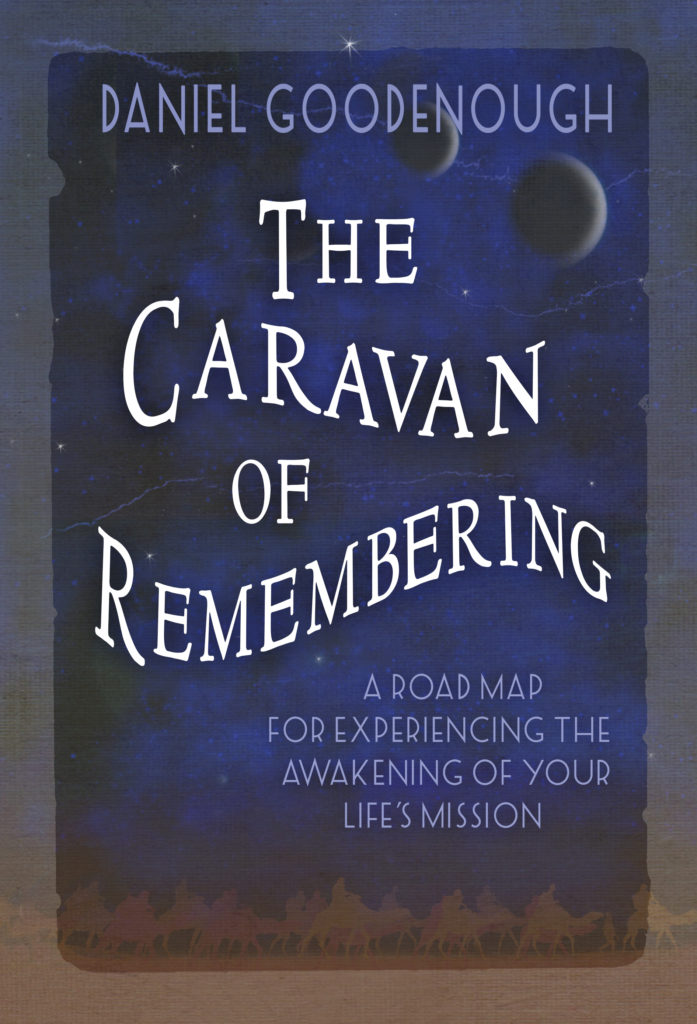 If you are new to Caravan,
Caravan of Remembering began as a book and has grown into an ecosystem of offerings designed to help you build skill with your life mission inquiry.
We are a group of Guides who have trained with Daniel Goodenough for 10+ years and are honored to walk with you, as a fellow traveler, listening with our hearts, and offering guideposts along the way.
Here is a suggested pathway of exploration:
STEP 1: Take a look at the book and author page to get a sense of the story and context we are working within.
STEP 2: Visit our resources page for bite-sized 'tasters' you can choose from, including 3 steps to skill with life mission.
STEP 3: Consider signing up for our monthly newsletter, Caravan Connections, so you can find us in your inbox.
A 2-minute journey into stillness with the option to go deeper into a life mission journey. Experience the 3 core elements of Caravan.
Where are you going? This 2-minute reflective quiz offers a doorway into life mission inquiry. You may opt in for the Life Mission Playbook as well.
A reflective oasis in your day, as you choose a quote from The Caravan of Remembering and are invited to join a reflective practice.

A weekly email course titled, "A Year of Living Dangerously" to inspire you each Sunday. An accompanying weekly podcast also available.
Live online practice sessions (35 mins) to build skill and insight about your life mission. Join others in this complimentary weekly offering.

Receive practices to tap into your inner knowing, life mission inquiry and perspectives to support your exploration.
Find us on the web
YouTube - Daniel Goodneough offers short clips exploring different aspects of life mission
Podcast - James Tousignant and Carissa Kazyss explore reflections from Caravan Conversations: A Year of Living Dangerously Apple https://podcasts.apple.com/ca/... Spotify https://open.spotify.com/show/...
Medium -  Carissa Kazyss, Caravan Guide, shares life mission contemplation on our Medium channel