What would the rest of your life look like if you remembered your purpose for being?
What if there was a way for you to remember who you truly are?
Are you ready to live more artfully, sacredly and skillfully?
Do you want a life that expresses your values, visions and talents?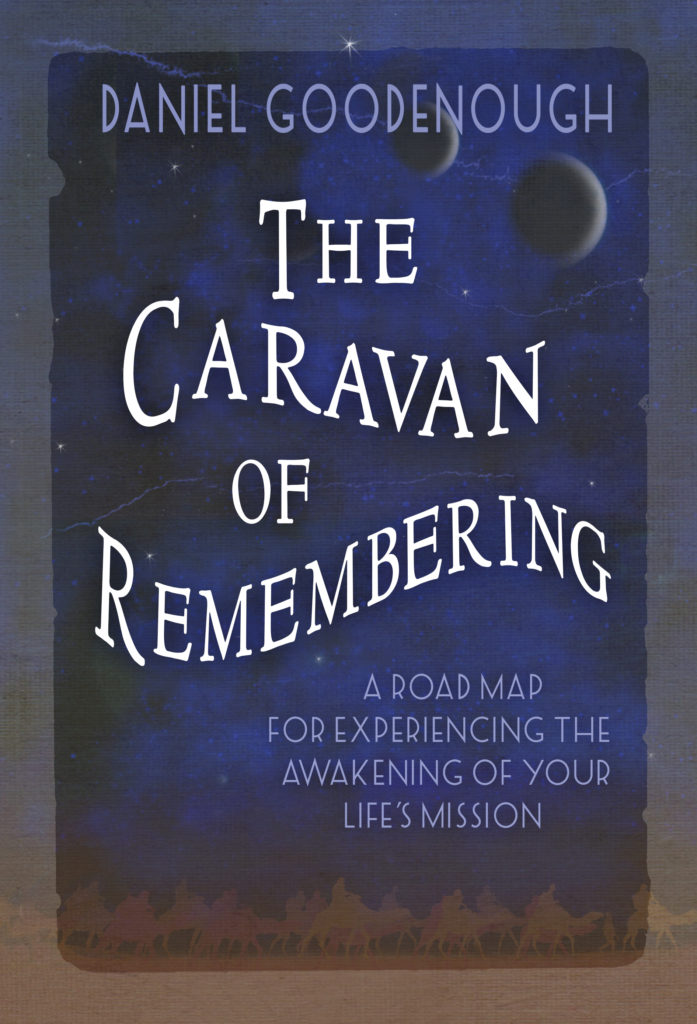 The Caravan of Remembering is a fictional experiential journey based on Daniel Goodenough's time tested approach to life mission, honed over 30 years with thousands of students. The book includes an extensive curriculum of exercises to support you in your 'purpose process.'
The richness of this book has inspired a cornucopia of offerings to support readers in feeling connected to community, and to go deeper in bite size chunks. You'll also meet Caravan Guides in these pages, who have worked with Daniel's material for more than a decade each and are each finding a unique expression and way to serve.
Stay in touch with our monthly newsletter, Caravan Connections. You can sign up here.
A 2-minute journey into stillness with the option to go deeper into a life mission journey. Experience the 3 core elements of Caravan.
Where are you going? This 2-minute reflective quiz offers a doorway into life mission inquiry. You may opt in for the Life Mission Playbook as well.
A reflective oasis in your day, as you choose a quote from The Caravan of Remembering and are invited to join a reflective practice.

A weekly email course titled, "A Year of Living Dangerously" to inspire you each Sunday. An accompanying weekly podcast also available.
Live online practice sessions (35 mins) to build skill and insight about your life mission. Join others in this complimentary weekly offering.

Meet the Caravan guides, who can walk with you as you explore what has meaning to you and how you can make that real in your life.