Let yourself be drawn by the pull of what you really love. - Rumi
For thousands of years, people have wondered why they are here and what they are here to do.
We get a nudge first, then a push, and finally the big event in our life.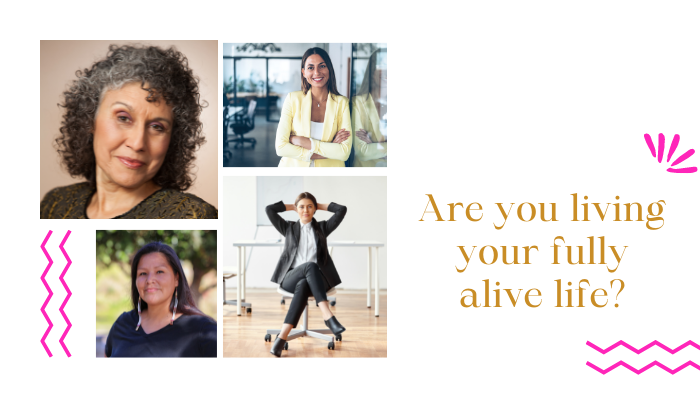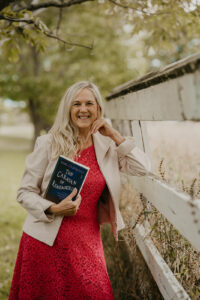 Hello, I'm Christine Paquette, Certified Life Mission Coach and Facilitator.
Caravan was calling me before I consciously knew of Caravan or life mission. The whispers were there, waiting patiently, ready for me when I was ready to change my life.
I started where many of our paths start - I earned a degree, my B.A., from the University of Western Ontario, and then I stepped squarely and confidently into the business world. That's what we do. I knew no other way. It was the path of "should". I quickly learned the strict playbook of rules that everyone is expected to follow to advance in the business world. Over the course of 25 years, I acquired volumes of experience in the public and private sectors, including construction, manufacturing, IT, government, crown corporations, and environmental and non-profit organizations.
As my portfolio of business acumen grew, I began applying my skills in various consulting roles — facilitating strategic work sessions, conducting leadership training, mentoring and coaching senior and staff level personnel. Eventually, I created my own company, Bridge Dynamics.
Live your life as an Unapologetically You Woman!
In the background, however, I was experiencing a persistent yearning for something beyond the systems and structures I helped business people put into place, even beyond the creative ideas I helped to operationalize as a collaborator. There was a palpable disconnect between business aspirations and personal fulfillment.
"Rescued" from a sinking feeling of never being quite enough, being held back from higher possiblities, not being authentically myself, my path crossed with author and thought leader, Daniel Goodenough, in 2009. His book, Caravan of Remembering, along with the inner work I did under his mentorship, and alongside him, awakened in me to the very piece I was missing — my conversation with my life mission.
By learning the skills of deeply questioning — why am I here, what am I called here to do, who am I called here to become — I was able to step into my own life mission, authentically and sacredly. Discovering that I wasn't alone in this desire to live with greater whole-life balance, I was inspired to create a new offering, Unapologetically You… a natural next step.
Through this venture, I aspire to connect with fellow business women as their personal Caravan Guide, to help them advance forward in step with their highest and truest life mission calling. Throughout my career and life, I have worn "many hats", "different shoes" and lived other people's stories of who I should be. Now, today,being your Caravan Guide is who I am called to be.
Let's start the conversation together, Christine
The Essence of Unapologetically You...
Society defines a successful woman by how accomplished she has become in her career, how devoted a wife, mother, daughter, friend, volunteer, consummate multi-tasker she is. But wait, is this synonymous with a fulfilled, purposeful life? Who writes the rules here – those who "expect" of us, tell us what we "should" do, want us to fit their vision of who we are and what we are here to BE? An honest look inward leaves so many high-achieving women feeling empty, untrue to themselves, doing life's work by a plan that they weren't asked or allowed to compose.
Christine Paquette awakened to that moment of truth after playing by the rules for 25+ years in the business world. This brought her to the edge of despair, only to be rescued by the discovery that her life's mission was hers and hers alone to explore, grow into, live, and reap genuine satisfaction from.
Through the guidance and coaching of esteemed "life mission" mentor and Caravan of Remembering founder, Daniel Goodenough, Christine wholeheartedly stepped into her deepest calling – to start a successful coaching and training business for c-suite executives, small business owners, and staff under the umbrella of Bridge Dynamics.
Now a Caravan Guide herself, and a member of The Caravan of Remembering team, Christine has created a novel offering uniquely designed for accomplished businesswomen seeking connection with, and expression of, their authentic life mission selves. Her rallying cry: Live your life mission as an Unapologetically You Woman, not someone else's version of what life and success looks like.
Christine's life mission and coaching programs have been instrumental in helping hundreds of women live their own dynamic play-book. Professional and personal fulfillment are not mutually exclusive - they need whole-life integration to connect the two and a Guide to help light the way.
Meet your Guide, Christine, and step into your life more artfully, sacredly, and beautifully, into your truest life mission calling… your own life of living Unapologetically You.