Let yourself be drawn by the pull of what you really love. - Rumi
For thousands of years, people have wondered why they are here and what they are here to do.
Follow the golden threads of your life and they will give you hints of the deeper call inside.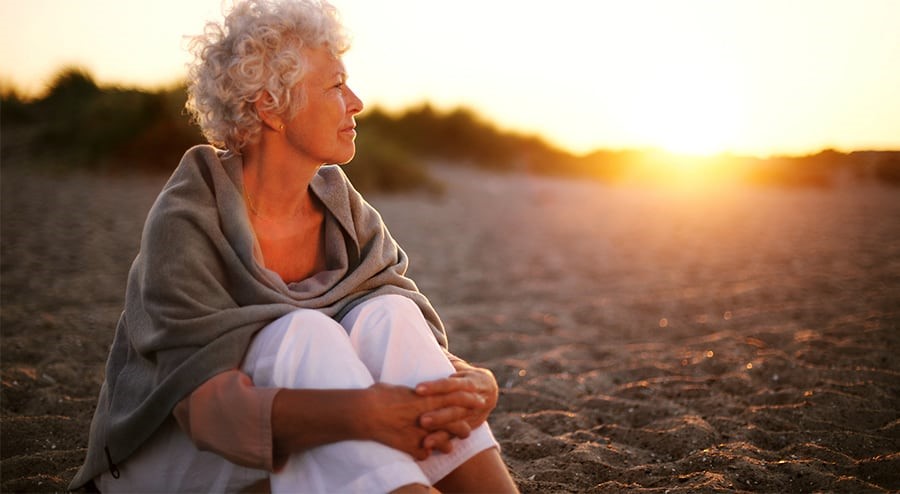 Life Mission in your Third Act
The Golden Thread of your life's mission is about reflecting on why you are here, what you are here to do and who you are here to become, so you can see the golden thread weaving through your life, past, present and into the future, and experience the aliveness that comes from that.
You might be wondering how this work applies to you if you are in a later stage of life. Here are a few considerations:
Life mission is about your whole life (not just your career), and is relevant whether you are working, semi-retired or fully retired.
Life mission can be lived at any age and stage of life. Being in your 3rd act gives this conversation a depth and breadth of reflection which comes closer to the surface as you tell your higher story.
The benefits of being in a life mission conversation can be experienced early on in the process we offer; it can help you with your 'now' and your 'next.'
If you are in your 3rd act, you are primed for this conversation.
Discover the Golden Thread that Leads to your Highest Purpose
We are all storytellers, of our own lives. Whether we realize it or not, we are constantly telling and re-telling our stories. When we begin to tell our stories more consciously, we may move toward the most empowering, most life-enhancing, most meaningful version, that hints of the "why" of our life - the Golden Thread.
If you would like a little taste of telling a higher story, try out my interactive 7 step process by clicking the link below.
We have the opportunity to embrace the ongoing interconnected promise of our life mission that makes each moment precious, deeply meaningful personally and in harmony with life, making the world a better place for our having been here. 
- Daniel Goodenough in The Second Arc of Life Mission*
Places you can find me:
Writing: I've been short articles on Medium. Each article explores a different aspect of The Caravan of Remembering.
Podcasts: A  lovely podcast I've been on is: Two Boomer Women.
Working with a Caravan Guide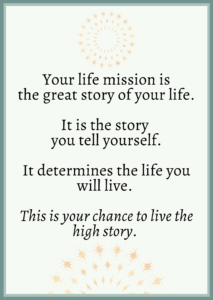 Our sessions offer you a grounded foundation so you can:
Learn to listen for the highest story of your life
See the patterns of your life's mission woven throughout your life
Connect to a deeper sense of 'why' for your life
Articulate "what" you are here to do with greater skill
Come into alignment with right livelihood for yourself
Connect to the sense of a destiny you are uniquely designed to fulfill
A Caravan Guide supports you with three main things:
Making space inside to be in a life mission conversation
Building skill with being in a life mission conversation
Seeing patterns over time that point to one's own life mission
Caravan Guide ~ Carissa Kazyss, MA
We are all here for a reason, and we aren't meant to walk this path alone. I certainly haven't - the support I've received has been kind, wise, and continues to meet me where I'm at. This is what I want to offer others.
And yes, there are years to go before my 3rd act arrival. Still, the 3rd act is all around me.
My parents and extended family are in this stage of life (and we are finding out what that means to them).
My grandmother made a lasting impression with her own life mission conversation a year before she passed.
My father is a retired architect who is an activist for wholistic long term care.
Many of my current life mission clients are in their 3rd act.
What I hear over and over again, is that the 3rd act is a time of wanting more aliveness. It is a time of new possibility, not winding down. Our culture often fails to fully appreciate how much people in their third act have to offer and contribute. This work is meant to support the blooming of each individual's life mission, in their own unique way.
More about The Golden Thread of Your Life's Mission

More than ever, baby boomers embarking on their "third act" are seeking to connect with an impulse to find and live their unique and highest purpose. Yet the path to finding that evolutionary through-line that resides within each of us is often obscured, leaving seekers of that "golden thread" unfulfilled.
Finding that thread and weaving a beautiful tapestry is what founder Carissa Kazyss does with grace and precision for her clients. Her own past laden with hardships and resilience, she earned a Master's degree in Integral Psychology, and for the past 10 years has led people to discover their Golden Thread.
Rooted in the Caravan of Remembering, an enterprise dedicated to the embodiment of life mission, Carissa serves as a Guide to help people draw on their wisdom, experiences, and inner knowing and set them on their higher life path. Using a highly individualized approach, Carissa creates an accepting and exploratory space for you to follow the threads that have most meaning to you, so you can align elegantly with your life's mission. Carissa brings a Master's degree in Integral Psychology, has been training with Daniel Goodenough for over a decade and has worked with others as a Guide in small groups and individually for many hours over time. Weave your third act tapestry with Carissa today.
*Goodenough, Daniel. (2019) The Second Arc of Life Mission. In D. Todd-Banks (Ed.). Mature Preneurs Speak: How to have a productive, energized, creative life after 50, (pp. 103-111).Publicious Pty Ltd. Download the book chapter here.