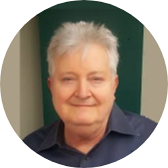 Ready to roll up your sleeves and get serious about life mission contemplation?
Daniel Goodenough, author of The Caravan of Remembering: A Roadmap to Experiencing the Awakening of your Life's Mission (2016), offers this 5 minute reflective journey into Caravan, a place where contemplation about life mission happens in the timeless desert.
This is the second step in our tour of Caravan. The next step will take you to a life mission exercise, along with an introductory clip from Daniel about the question. Just click "Life Mission Inquiry" once you've listened to the journey.
The themes of endless desert sands and the woven tapestry of life are lovely visuals that create the reality of a journey within, safely wrapped in the tapestry you are creating with your life, thread by thread, step by step. ~ M.F., Winnipeg, Canada