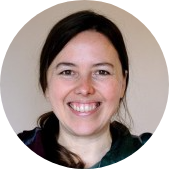 We hope you've enjoyed this brief immersion into the Caravan of Remembering. You might be wondering what steps you can take to continue to deepen your experience.
Perhaps you are ready to dive into a 3-week Expedition into Caravan, where you can deepen your relationship with your life mission, and begin to develop a practice that will continue to serve you.
Or you might want to connect with a Guide for a 20-minute call to share your reflections and hear more about this approach.
We'd be delighted to send you our monthly Caravan Connections newsletter, where we offer practices, Q&A with Daniel, and community news. You can sign up here, and read one of our archives here.
Thanks so much for being here, we are honoured to support you in your life mission conversation.
Carissa Kazyss
Co-Founder, Caravan of Remembering